Biography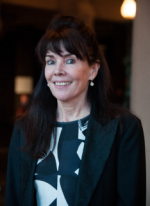 Lydie Levy
MBA, LL. M., spent over the last 10 years officiating as CEO of various European branches of an American company listed on NASDAQ.
She was in charge of leading multi-cultural teams in Europe, Japan, Hong-Kong and in the United States where led the growth of a start-up company until it went public.
Trained in social psychology, more precisely "HR advisory and coaching" at the Paris VIII University and in "Coaching and Supervision" at the CNAM - France, she now offers professional coaching services to companies and executives.
Interested in the impact of culture on management and leadership by focusing on attributes like authority, power, commitment and change. Amongst others she's passionate about semantics and studied the evolution of executives and organizations after mergers and acquisitions.
Amongst others, she's actively collaborating with Great Place to Work - France on the evaluation process of management and leadership styles as personal development in middle management.